Did you know the first animated logo was created for NBC in 1956? Since then, the popularity of animated logos has only continued to grow, and for a good reason.
With social media and video marketing on the rise, an eye-catching animated logo can make all the difference in capturing your audience's attention and leaving a lasting impression.
The versatility of animated logos is unmatched. They can be used in various settings, from your website's header to the beginning and end of one of your explainer video examples. They can also be customized to fit your brand's unique style and personality, making them a perfect fit for businesses of all sizes and industries.
In this blog post, we've compiled a list of 21 of the best-animated logo video examples you shouldn't miss. From well-known brands like Google and Netflix to up-and-coming startups, we've got a range of logos that will inspire and excite you.
So sit back, relax, and get ready to be blown away by the creativity and innovation of these animated logos!
Watch the appealing 21 animated Logo Video Examples now!
1. Google
Google's animated logo isn't only a visual treat. It's about scalability and engagement and highlights the importance of branding in a digitally advanced world.
Google uses animation to transform the word "Google" into a microphone, a pulsating wavelength, bouncing dots, and a "G" with four colours.
What sets this video apart
Its style and use of basic colours make it appropriate for every citizen, irrespective of any selective choice.
2. LUX
As an investment company, Lux Capital has the major goal of making large profits. The Lux Capital logo animation is memorable and distinctive, making it easier for viewers to recall the brand. The animation is simple yet visually striking, creating an impression that lingers in the viewer's mind. What sets this video apart
Bringing 'X' under the spotlight, the brand's name moves diagonally upwards, suggesting taking the company to greater heights.
3. Netflix
The Netflix brand has become synonymous with streaming entertainment, and its animated logo plays an important role in communicating its brand identity.
The Netflix animated logo begins with the iconic red N appearing on screen, followed by the rest of the letters spelling out the brand name. This is reinforced by the sound design of the logo, which features a distinctive "ta-dum" sound that has become synonymous with the brand.
What sets this video apart
This short animation lasts only a few seconds but effectively conveys the brand's message of simplicity and accessibility. The Netflix logo employs a simple design featuring the brand's iconic red lettering. The logo's short duration and sound use also help create a memorable and emotionally resonant experience for viewers.
4. Captain Paris
Introducing Captain Paris, the premium brand for the modern adventurer. Its logo captures the essence of adventure and exploration with a sophisticated design embodying the high seas' spirit.
What sets this video apart
Expressing the name through visuals gives a direct idea of what Captain Paris is about. It shows the necessity of aligning everything on the website with the brand's objective.
5. Fiverr
While maintaining its familiarity with consumers, the animated Fiverr logo incorporates an exciting entrance animation that features the wordmark in "Fiverr green" and white. This dynamic animation showcases the platform's ability to rapidly complete projects through the use of freelancers, adding a sense of energy and vibrancy to the brand.
What sets this video apart
Its simplicity and quick movement are the two main features that make this logo animation stand out.
6. Bullhide Belts
The animated logo for Bullhide Belts, created using a brush stroke style, shows a belt twisting into a bull's head and snorting smoke as the animal grows.
What sets this video apart
The brand's name and tagline are conveyed through a brief animation that tells a captivating story, making it an exceptional logo animation that stands out.
7. Echo
The logo, designed by Truf Creative for Echo Capital Group, moves from left to right, creating a visual sense of motion that leaves us believing that we are moving or traveling across each letter.
What sets this video apart
What sets the Echo logo apart from others is its versatility. Due to its dynamic and eye-catching design, the logo can be used in various contexts, from promotional videos to social media content. It is also easily recognizable, making it an effective tool for brand recognition.
8. Kwickr
Kwickr's logo by designer Milos Zdrale uses quickly appearing letters and a minimalist and modern style to reflect the fast-paced identity of the brand perfectly
What sets this video apart
The simple yet powerful brand message of great messaging services that the logo animation displays quickly and simply.
9. Boro
Animating a logotype in this manner can enhance its character, whether it has rigid geometry, sharp angles, or rounded curves. Boro, a UI design agency, developed for itself this animated logo.
What sets this video apart
The Boro brand logo stands out from other animated logos due to its unique design, captivating animations, and how it effectively communicates its message. Overall, the Boro brand logo stands out in the world of animated logos thanks to its distinctive design and powerful messaging.
10. Frameline
Take a look at the animated logo of Frameline. In this animated logo, which is meant to be reminiscent of the framing mechanism of a film camera, the frame is evoked. Initially, there is only a camera focus, and then the brand name is shown artistically in a straight line.
What sets this video apart
The logo animation depicts the story of the queer cinema production brand in just 2-3 seconds with no complexity.
11. Allvit
Logos with animations can also draw attention to something that may have been overlooked in the original. Some logos convey meaning through the use of symbols that are hidden within the negative space of their designs.
Those who have seen the famous FedEx logo will attest to how persistent this can be. A moving version can capitalize on and make these features more evident. With this animated logo, Nikita Melnikov highlights the site's searchability by emphasizing the magnifying glass in the negative space of the 'a'.
What sets this video apart
Allvit's use of a magnifying glass as a search icon in its animated logo effectively conveys the brand's mission as a solution provider in the field of medicine. This creative choice sets Allvit apart from competitors, as the animated logo serves as a detailed and powerful marketing tool that effectively communicates the brand's message.
12. Disney
The Disney logo is a universally recognized symbol of magic and imagination, with its iconic wordmark set against the backdrop of the Disneyland castle. This logo evokes a sense of childhood nostalgia and wonders, perfectly capturing the essence of the Disney brand.
The animated logo takes this magic one step further with a shooting star that gracefully arcs above the castle, creating a truly enchanting effect. The Walt Disney Pictures production studio uses this logo animation to introduce every Disney movie, setting the stage for a world of fantasy and dreams come true.
What sets this video apart
The use of bright colour shades with shining white colour branding creates the perfect blend of magical logo animation that has attracted people for almost a century.
13. McDonald's
The golden arches of the McDonald's logo are instantly recognizable worldwide, making it one of the most iconic logos in history. This logo has become synonymous with fast food and ingrained in popular culture as a symbol of American cuisine.
The McDonald's logo has undergone several changes over the years, but the golden arches have remained a constant, a testament to the brand's enduring popularity and success.
What sets this video apart
The use of vibrant colours in crafting the iconic logo for the renowned fast food chain has established a strong association with happiness in customers' minds. As a result, the logo's design has become a prominent example of creativity and will continue to dominate in this regard.
14. Fujio Studio
Animating the logo enabled Adam Muflihun to explain what Fujio Studio does while creating and drawing the logo.
What sets this video apart
The logo's animation is seamlessly integrated with the studio's name and tagline, creating a cohesive and unified visual representation of the brand.
15. Eat
Animation is useful for other concepts, too. Fable made this logo that literally grows with every "bite" as the typographic characters grow thicker.
What sets this video apart
The logo animation's ability to effectively convey the brand's storyline within a short duration while maintaining a distinctive logo style is precisely what sets it apart from other logo animations.
16. Snapchat
The logo features a simple and recognizable ghost icon brought to life through animation. The ghost character moves and changes expressions, conveying a playful, lighthearted personality that aligns with Snapchat's brand identity.
What sets this video apart
The Snapchat animated logo effectively captures the essence of the app's fun and entertaining filters. The logo's design, featuring a ghost character, is unique in that it presents the concept playfully and amusingly rather than a spooky or scary one.

This creative approach sets it apart from other logos and reinforces its commitment to providing enjoyable and engaging user experiences.
17. Sello
In the logo stamp, the "o" is replaced by circular objects people can sell on the platform via animated transitions.
What sets this video apart
Employing the smooth transition from the letter 'O' to the articles on the platform makes this logo animation unique and captivating. 
18. The Doorman
Designer Musique cleverly disguises a door within a gentleman's tophat to reveal an animated logo for The Doorman design is simple yet memorable.
What sets this video apart
The animated Doorman brand logo is a great example of a unique and innovative approach. Using abstract imagery and creative typography gives the logo a distinct personality.
19. Facebook | Meta
After the rebranding from "Facebook Inc." to "Meta Platforms" in October 2021, a new logo for Meta was introduced, which garnered a mixed response from the design community.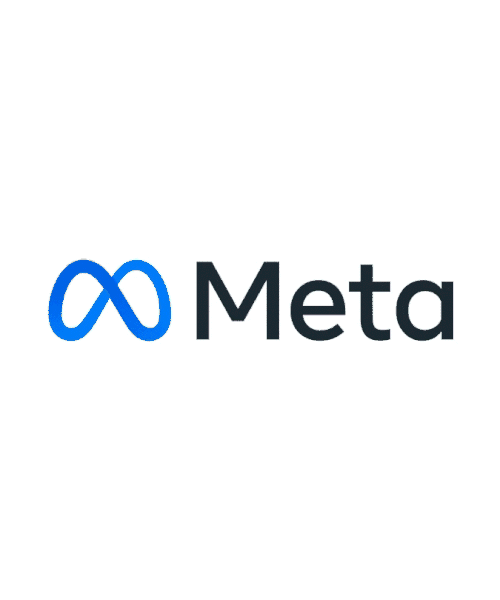 What sets this video apart
The animated Facebook | Meta brand logo stands out from others due to its sleek design, dynamic animation, and adaptability to various platforms and devices. It effectively represents the company's identity and services while showcasing its commitment to innovation and growth.
20. Delfina Foundation
The Delfina Foundation represents the interests of its residents through a bold and modern monogram. The logo shifts from a prominent underline to nothing during its cycle and then reveals the letters "D" and "F" again.
It has a utilitarian feel and is quite simply effective. Delfina Foundation aims to make art more accessible to artists by providing straightforward functionality.
What sets this video apart 👍
The employment of just letters with bold typography creates a bold impression in front of the viewers. The Bold lettering here commands attention and suggests strength, confidence, and authority.
21. Giant Owl
A different approach is taken by the Giant Owl animated logo regarding its rotation. The forms rotate like film reels in these circular forms, blinking like owl eyes.
The movement is an essential part of animation; otherwise, you'd be unable to recognize those shapes. With animation, logo designs can be represented from angles that would not be possible with static art. Let's take a look at the logo to understand more.
What sets this video apart
The metaphorical and visual combination of the brand name and the brand work in this 5-second logo is a simplistic yet ultimate visualization. 
Set your foot in creating attractive animated logos in video production
In this blog, I shared some of the best animated logos of various companies and organizations that have caught people's attention. Animated logos are here to stay and are one of the must-have marketing strategies of every company, brand, or organization, which the best logo animation apps or production companies can produce.
Need a hand in animating your brand logo? Contact us to get assistance from our professional logo designers.
Frequently Asked Questions