A professional video can have a considerable impact on a business. They come in many forms— customer testimonials, instructional videos, and investor presentations among others.
The term "corporate video" doesn't usually catch the attention of partners and prospective customers. However, with even some companies utilizing their corporate videos in their onboarding videos that they deploy with their employee onboarding software.
Gradually, companies are trying to look for ways to create content that can attract and entertain the audiences rather than simply trying to sell them something or promote their organization. Keeping this in mind, organizations are now becoming storytellers, and what better storytelling tool than a video.
Why You Need a Corporate Video
Corporate videos play significant roles in a business, for example, creating brand awareness, providing instructions and training, and advertisement functions in an interestingly peculiar way that no other form of media can.
Consumers prefer watching a short clip to reading a long blog post talking about the same thing. This is not to say that articles and blogs are not important; they still have their place.
The sight has also proven to be a powerful sense when it comes to the retention of information. This study reveals that people remember about 20% of what they read and a whopping 80% of what they perceive by sight.
Creating an Effective Professional Video
Crafting a compelling video for your organization can be very difficult. Putting all the various relevant aspects together requires planning, expertise, the right tools, and a superb team. For your video to be effective in meeting the needs, it has to be professional.
Want to learn how to pull this off successfully? Here's how:
Establish The General Purpose of Your Video
It is crucial to determine the purpose of the video you intend to create before you embark on creating it. This step cannot be assumed because it will determine how you do everything else after that.
Do you want to offer training or deliver a set of instructions to customers? Will your video be used for marketing purposes, or will it be used to create brand awareness? And, of course, introducing your business to new prospects.
Once you have established your video's overall purpose, all other ideas you have must stem from that goal. As you go ahead to plan your corporate video production, make sure every major aspect helps you achieve its desired purpose. For instance, if the video is meant to promote a product, try not to stray away from the product and start talking about aspects that could be left for another video altogether.
Appeal to Consumers' Emotions
Virtually all consumer decisions are made based on emotions— the decision to purchase or not to purchase (and other relevant decisions). Rarely would you encounter a purely rational consumer?
Intrinsic to the production of any effective video is the concept of emotional appeal. If you want to effectively reach your target audience, who could be potential customers, potential employees, or your staff, get to connect with them at an emotional level. It works miracles!
Save your audience from corporate jargon, facts, and figures (making a few elaborated mentions isn't bad). If your video is too analytical, no one will watch it to the end (unless the video is made for the data junkies in your office).
Listing your product or organization's features is informative, but it does not make your audience see how your company, service, or product is right for them. Grab your audience's attention by focusing on consumer needs in a simple intriguing manner.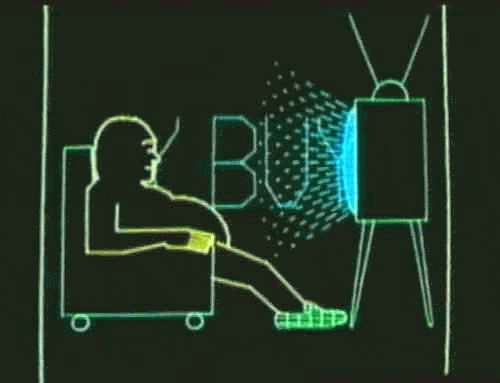 Keep Your Script Short and Sweet
Less is definitely more in video scriptwriting. You may be tempted to bombard your audience with so much information, especially when creating an instructional video. Is there a way all these information pieces can be summarized in 2-3 minutes or slightly longer for training videos but still remain succinct?
Focus on the main points of your video and avoid any irrelevant information. Unnecessary repetitions are also not recommended unless done tastefully. When repetition is used right, it can enhance memorability.
Here are a few tips and tricks to keep your script precise;
Make every part of the script relevant to the general purpose of your video.

Avoid unnecessary repetitions (unless you're creating dramatic effects).

Cut the redundancy and avoid the use of fluff words (these waste time yet have no impact on your audience).

Use simple language and avoid using overly complicated words.

Make an Intuitive Combination of Audio and Visual Elements
Video is basically a combination of two elements— audio and visual elements. If professionally crafted, it seamlessly brings together the intriguing nature of the spoken word and the allure of visual storytelling.
Professional video production can present complex information such as training for new employee recruits in a witty and spiced up manner.
Use a high-quality professional microphone to record your audio. You may require the services of a professional production team for this. In addition to that, use a good camera for capturing your subjects. Visuals can also be enhanced by choosing appropriate color schemes (preferably your corporate colors), video animation, and background imagery.
Have an Intriguing Introduction and Conclusion
20% of viewers press the 'back' or 'cancel' button within 10 seconds of watching a video if what they see does not interest them. Therefore, you need to capture your audience's attention within the first 10 seconds, or even five if possible.
Make your introduction entertaining and inspiring to have the audience hooked from the beginning. You can also start unraveling the mystery of your video right from the beginning. It encourages viewers to watch to the end.
The conclusion of your video is as important as its introduction. Summarize the general idea presented in the video. It should also bring your full viewer circle, leaving them with all the necessary information that they will need.
Your conclusion should also include a call to action, which is very important. What would you like your viewers to do after watching your video? Would you like them to visit your website or online store? Are you looking for new applicants for your newly vacant position? Or would you like them to sign up? Make this clear at the end of your video.
The call to action can be anything to one of your subjects speaking, to added text or graphics. Make it creative and interesting to fully captivate the audience.
Distribute Your Video Appropriately
Use the right channels to make your corporate video reach as many people as possible. Your video will be of no use to your organization if it can't effectively get to your desired audience.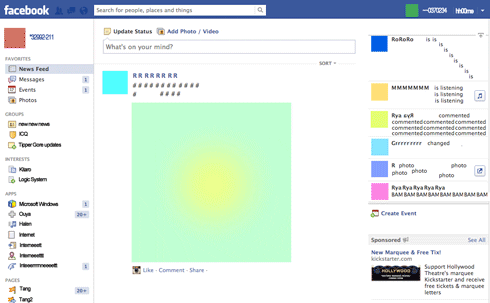 It is vital to understand who your target audience is and what platforms you can reach them through. A good place to start is popular sites for sharing videos such as YouTube and Vimeo. Be sure to include it on your website as well (websites with videos often rank higher in search engines). If you are new to search engine optimization, you can take the help of SEO specialist to ensure that you utilize social platform in best possible way.
Do not forget to share your corporate video on social media platforms as well— Facebook, Twitter, and Instagram are great places to start. Establish a large network of followers on these platforms and encourage them to share your corporate video animation widely. It will help your corporate video reach an unimaginably large number of people at the end of the day.
Are You Ready to Take the Leap?
We cannot overemphasize how important a professional corporate video is to your business or organization. You can make massive improvements in your business's performance by simply coming up with a great fusion of audio and visual elements.
After getting this far into this read, we assure you that you are ready to develop a professional video that will spring your organization to the next level. These tips were put together just for you. How you are going to use this information is for you to decide!
And if you need any help with your corporate videos, you can avail corporate video services. All you have to do is find the best corporate video company for you.