You have no doubt already read so many posts about social media marketing by now. So why would you bother reading this one?
That's because COVID-19 has shaken things up and changed all the rules. You're going to have to pay more attention to your social media marketing strategy if you want your small business to survive during and after the pandemic.
The coronavirus has immersed users into social media. Just within the last year, social media consumption (72%) and posting (43%) have increased, according to a survey conducted by Digital Commerce 360. More interestingly, this trend is expected to continue post-COVID.
If you are able to secure even the smallest of budgets for social media marketing, now's the time to make the most of every penny invested. Current opportunities indicate that ad engagement on social media has increased.
In contrast, the cost of digital advertising has simultaneously decreased, helping to create a compelling impact on your digital marketing campaign.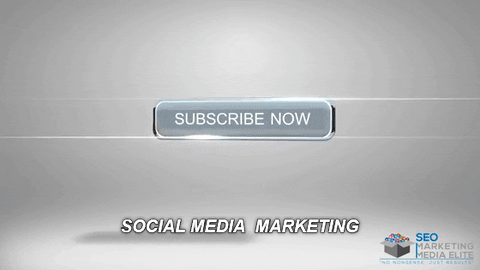 As a small business owner, this blog will look into how you can survive the crowded digital landscape by tweaking your current social media marketing campaign.
Ready to get started?
Tips to Improve your Current Social Media Marketing Campaign
Reevaluate social media platform(s) for your brand
Covid-19 has brought drastic changes to daily routines, impacting consumer behavior, lifestyles, and everything in between. We've seen people work from home instead of commuting to the office every day, order food deliveries instead of going out to eat in restaurants, and homeschooling children instead of sending them to school or daycare.
No matter the job, living situation, or location, there has been a dramatic increase in time spent online. Brands can use this opportunity to enhance and solidify their position in their consumers' minds through statements and actions that align with their preferences.
Depending on platforms that your audience is now active on, you need to decide platforms you want to focus on this year. Amid COVID-19, Facebook use went up by nearly 30%, and messaging on the platform increased by 50%, while the overall usage of Instagram surged by 40%, with a 70% in IG live streaming as per Kantar's survey.
The platform you choose will have a significant impact on consumers' perception of your brand. For instance, if your target audience is on the younger side (teenagers or young adults), you need to place TikTok at the center of your social media marketing plan because 41% of TikTok users are between the ages of 16 and 24.
Create engaging social content
As people attempt to stay connected during the pandemic, they will interact more on social media. Because of this, the content you publish should not undermine your online identity or trustworthiness. Quite the opposite, you need to work on developing a trusting relationship and empathy.
For instance, Unruly's survey showed that over 40% of respondents want brands to provide information about COVID-19 or how they are supporting staff and customers during these unique times.
source
Acknowledge that things are different. It's no surprise that content now hinges more on helpful topics such as tips on budgeting, staying more focused, enhancing overall well-being, and any other new-norm-relevant criteria. The goal is to publish content that helps develop your business goals and brand identity.
So how can you ensure that your social content is engaging?
It begins with understanding who you are creating content for and what offers value to them.

Research the target audience as well as competitors to get an idea of what trends are current and why.

Regularly offer deals, giveaways, and promotions. (Instagram contests and giveaways can grow your followers 70% faster in 3 months as per the tailwind blog)

Create tutorials.

Use weekly hashtags like #MondayMood, #TuesdayTips, #WednesdayWisdom, etc., to create consistency and anticipation among your followers.
Review your previous content
It's important for small businesses to offer fresh, up-to-date content. But at the same time, you need to take a quick inventory of content that has been recently posted. Update and amend content to ensure it aligns with the current situation.
Not only does this improve SEO efforts, but it portrays that your business is aware of COVID and its repercussions.
For instance, posting a picture of a large, indoor gathering could be perceived as outdated or as a business that does not care about recent health guidelines. It strongly drives either of these points across to your target audience, negatively impacting your online reputation and image.
Source
On the other hand, the content needs to be balanced. Consumers are getting tired of posts that focus only on the virus.
Harness the power of influencers
Influencers are still on the rise, up from 6.5% a year ago to 7.5% today. More importantly, it is expected to rise to 12.7% in the next three years as per the impressive statistics from the Harvard Business Review. But what does it translate to for a small business?
The primary focus is to identify the right influencer for the brand and highlight your target audience's segments that you want to grow. But more than looking at influencer marketing as a means of increasing the business and ROI, you want to aim at building strong partnerships.
Consider investing in influencer training and relationship-building best practices. Schedule individual and group sessions to discuss feedback and offer tips on how to foster better engagement. Remember to tap into the power of hashtags while you're at it!
Make your social presence timely
Just because people are online more than before doesn't necessarily mean they are social. There's work to be done, bills to be paid, groceries to be bought, and kids to assist with homework.
So you can't expect consumers to operate on your clock. Instead, you need to reach out to them at a time that they are more likely to interact with your posts.
While some entrepreneurs consider employing the services of a Social Media Marketing Company to help create fresh, engaging content and post them at the right times, you can use various social media management tools to help get the job done if you are tight on resources.
Begin by identifying when your target audience is on social media. One easy way to target a wider audience is using engagement-boosting posts on holidays or special events relevant to your brand.
But more importantly, you need to see what times/days are best for your team? Once you upload a post, customers will engage and interact. They will want you to communicate with them, answer their questions, listen to their complaints, and resolve their issues.
If representatives are not available at that moment and responses are delayed for hours, you are at risk of displeasing your potential customers.
source
And this leads up to the next point.
Invest in customer care
Why?
According to HubSpot, 90% of Americans use customer service as a deciding factor for doing business with a company. 49% switched companies last year due to poor customer service.
Through social media, you can engage and communicate better with your target audience. Utilize this opportunity to build relationships, improve respect, and grow awareness about your brand.
The last thing you need is to lose those who are already engaging with your brand. Easy ways to improve your customer service and send customers deeper into your marketing funnel include
Responding quickly to messages

Responding to every review respectfully

Be friendly, respectful, and helpful
Video content is a winner
Stories, time-sensitive posts, inspirational quotes, and user-generated content have long been used to keep followers engaged. But with the rise of TikTok, social videos are now in demand. This is an excellent opportunity to express your creative freedom.
As per WWD and Oberlo, 42% of consumers within the 18- to 24-year-old age range prefer brands to communicate through online video, while 54% would like to see more videos from a brand they support. So even with minimum budget and resources, you can make engaging video content. If not, simply go live!
In order to grab the viewer's attention, you have to get your point across as soon as possible. If people don't understand the objective behind the video, they'll simply watch something else. And don't forget to create unique videos that inspire emotions.
Reduce friction between your social media platforms and e-commerce site
One of the pandemic's greatest impacts has been the switch from shopping at the mall to buying almost everything online. UBS estimates that e-commerce will make up nearly 25% of all retail sales within the next couple of years.
With the consistent rise in online shopping, your goal should be to make it as easy as possible from mobile-app and social sites. Smoothen out the checkout process and offer secure one-click payment options.
However, also consider incorporating emerging technologies such as AR and VR. These VR-backed experiences help to create better 'in the moment' shopping experiences.
Over to you
The digital landscape, let alone social media, is continually evolving. And since COVID-19 is placing us in circumstances never seen before, it's essential to assess what's working, what isn't.
With the help of analytic tools, like HubSpot, you have a bird' eye view of your social media activities. This will help you identify ways to keep improving your campaigns.
The key to success is flexibility. With trial and error, you will learn a strategy that works. Consider tweaking your posts' timings, their frequency, or the hashtags you use if you feel your campaign begins to stall